BROOMFIELD PARK

Aldermans Hill, London N13 4RB
The glory hole in Broomfield Park, Enfield is now back open. Use sensibly and enjoy.
Is the glory hole still open at Broomfield Park as will be there on sat for anyone who wants
to be sucked to completion.
You can get some very tasty guys here-especially Greek/Turkish and other too, but beware the parks plod and also some of the older guys who blatantly parade around making it obvious what they are doing.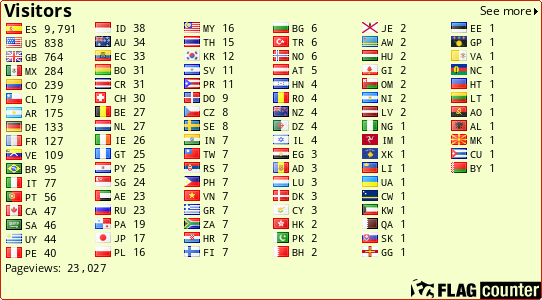 THE VIDEO EXPOSED DOWN IS NOT FROM BROOMFIELD PARK -
DAS VIDEO IST NICHT VON BROOMFIELD PARK -
EL VIDEO EXPUESTO ABAJO NO ES DE BROOMFIELD PARK -
LA VIDEO DÉCOUVERT JUSQU`AU N'EST PAS DE BROOMFIELD PARK
Más entradas podrás ver clickeando abajo en "ENTRADAS ANTIGUAS" o Archivos del Blog - POSTS More posts you can to see click below in "ENTRADAS ANTIGUAS - OLD POSTS" or Archivos del Blog - POSTS