ROMA - CRUISING PER RAGAZZI - CRUISING DE TÍOS - ROMA - PIAZZA DI SAMPIONE
Parco di Piazza Sempione in Montesacro – Sera – Tarde-Noche – Evening
Un sacco di uomini gay di molto diverse razze. Uomini di tutte le età.
Mucho movimiento de Tíos de razas muy diferentes. Tíos de todas las edades.
A lot of gay guys of very different breeds. Guys of all ages.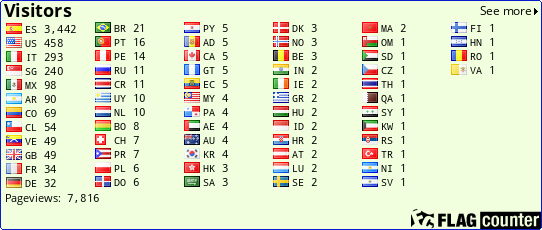 QUESTO VIDEO NON È DELLA PIAZZA SEMPIONE, MA RISPECCHIA MOLTO BENE L'AZIONE - ESTE VIDEO NO ES DEL PARQUE SEMPIONE, PERO REFLEJA MUY BIEN LA ACCIÓN - THIS VIDEO IS NOT FROM PARK SEMPIONE, BUT REFLECTS VERY WELL THE ACTION
1.
2.


Más entradas podrás ver clickeando abajo en "ENTRADAS ANTIGUAS" More posts you can to see click below in "ENTRADAS ANTIGUAS - OLD POSTS"