CRUISING EN BOCAL DU TECH - FRANCE

Bocal du Tech beach (plage, playa, beach) cerca de Argelès-sur-Mer, Francia
Plage, faites attention de ne pas confondre les promeneurs de chiens et d'autres visiteurs réguliers. Cela dit, la plupart de l'activité est de cruising. Bonne qualité de la viande.
Foule: Tous les âges.




Zona de playa, conviene tener cuidado de no confundir a los que pasean a sus perros, y otros visitantes. Dicho esto, la mayor parte de la actividad es el cruising. Carne de buena calidad.

Público: Todas las edades.




Beach area, be careful not to confuse regular dog walkers and other visitors. That said, most of the activity is cruising. Meat - good quality.

Crowd: All ages.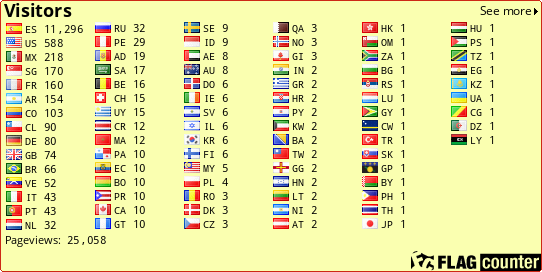 Más entradas podrás ver clickeando abajo en "ENTRADAS ANTIGUAS" o Archivos del Blog - POSTS More posts you can to see click below in "ENTRADAS ANTIGUAS - OLD POSTS" or Archivos del Blog - POSTS