Dzika plaża, która znajduje się na nabrzeżu Wisły pomiędzy Polskim Centrum Olimpijskim i mostem Grota-Roweckiego. Ważniejsza akcja, prawdziwe rżnięcie między chłopami, dzieje się bliżej mostu, gdzie jest duża łąka z wysoką trawą i fajnymi krzakami. Można się tam opalać zupełnie na nago w krzakach lub przejść bezpośrednio do bardzo konkretnej akcji.

Kto przychodzi na ruchanie: Starsi i młodzi w poszukiwaniu seksu. Bardzo często jakość mięsa jest bardzo dobra.




Wild Beach at quay of Vistula River




Wild beach located at quay of Vistula River between Polish Olympic Center and Grota-Roweckiego bridge. Most action happens closer to bridge where is large meadow with high grass and bushes. You can do nude sunbathing there or go into bushes for real action

Crowd: Old and young seeking for sex. Very often the quality of the meat is very good.




Playa salvaje a lo largo de la orilla del río Vístula.




Una especie de playa salvaje que está ubicada a lo largo de la orilla del río Vístula en Varsovia entre el Centro Olímpico de Polonia y el puente de Grota-Rowecki. La acción más importante se suele desarrollar en la zona más cercana al puente donde hay un gran descampado y bastantes matorrales. Allí uno puede tomar el sol totalmente desnudo o, si lo prefiere, pasar a la acción más concreta directamente.

Público: Tíos mayores y jóvenes en busca de sexo. Muy a menudo la calidad de la carne es muy buena.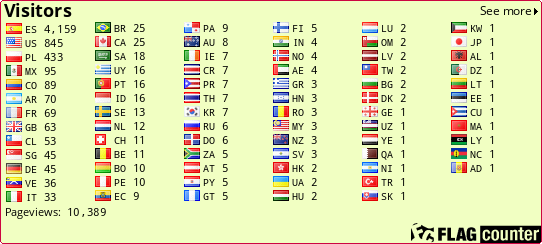 WIDEO UMIESZCZONE PONIŻEJ NIE JEST Z BRZEGU WISŁY
- THE VIDEO BELOW IS NOT THE SHORE WISLA
- EL VIDEO DE ABAJO NO ES DE LA ORILLA DEL VÍSTULA
- LA VIDEO CI-DESSOUS EST PAS LA RIVE WISLA
Más entradas podrás ver clickeando abajo en "ENTRADAS ANTIGUAS" o Archivos del Blog - POSTS More posts you can to see click below in "ENTRADAS ANTIGUAS - OLD POSTS" or Archivos del Blog - POSTS