Piscine municipale, mais presque vestiaire masculin exclusivement gay . Les trous entre les cabines, salles de bains, des urinoirs. La plupart des jeunes gars. Les gens: des mecs, hommes et des bi-curieux,aussi beaucoup de travestis ... Age généralement entre 20-40. Beaucoup de gars en maillot de bain et viande de haute qualité, toujours. Fortement recommandé de visiter cette piscine en été. Certes, vous pouvez foutre avec un mec sympa ou tout au moins lui sucer la queue.




Public swimming pool, but almost exclusively gay male locker room. The holes between the booths, bathrooms, urinals. Mostly young guys.

People: gay men, gay guy and bi-curious, also many transvestites ... Age usually between 20-40. A lot of guys in speedos and high quality beef, always. Highly recommended to visit this pool in summer. Surely you can fuck with a nice guy or at least suck his cock.




Piscina municipal, pero el vestuario masculino casi exclusivamente gay. Los agujeros entre las cabinas, en los baños, en los urinarios. Chicos en su mayoría jóvenes. La gente: hombres y un montón bi-curiosos, también muchos travestís ... Edad habitualmente entre 20 a 40. Un montón de chicos en bañador y la carne de muy buena calidad, siempre. Muy recomendable para visitar esta piscina en verano. Podrás follar seguramente con algún tío agradable o, al menos, chuparle la polla.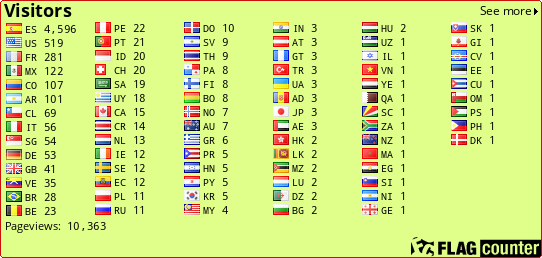 LA VIDEO DÉCOUVERT JUSQU`AU N'EST PAS DE LA PISCINE COURS DES LIONS A PARIS - EL VIDEO EXPUESTO ABAJO NO ES DE LA PISCINE COURS DES LIONS EN PARÍS -
THE VIDEO EXPOSED DOWN IS NOT FROM PISCINE COURS DES LIONS IN PARIS -
DAS VIDEO IST NICHT VON PISCINE COURS DES LIONS IN PARIS
Más entradas podrás ver clickeando abajo en "ENTRADAS ANTIGUAS" o Archivos del Blog - POSTS More posts you can to see click below in "ENTRADAS ANTIGUAS - OLD POSTS" or Archivos del Blog - POSTS